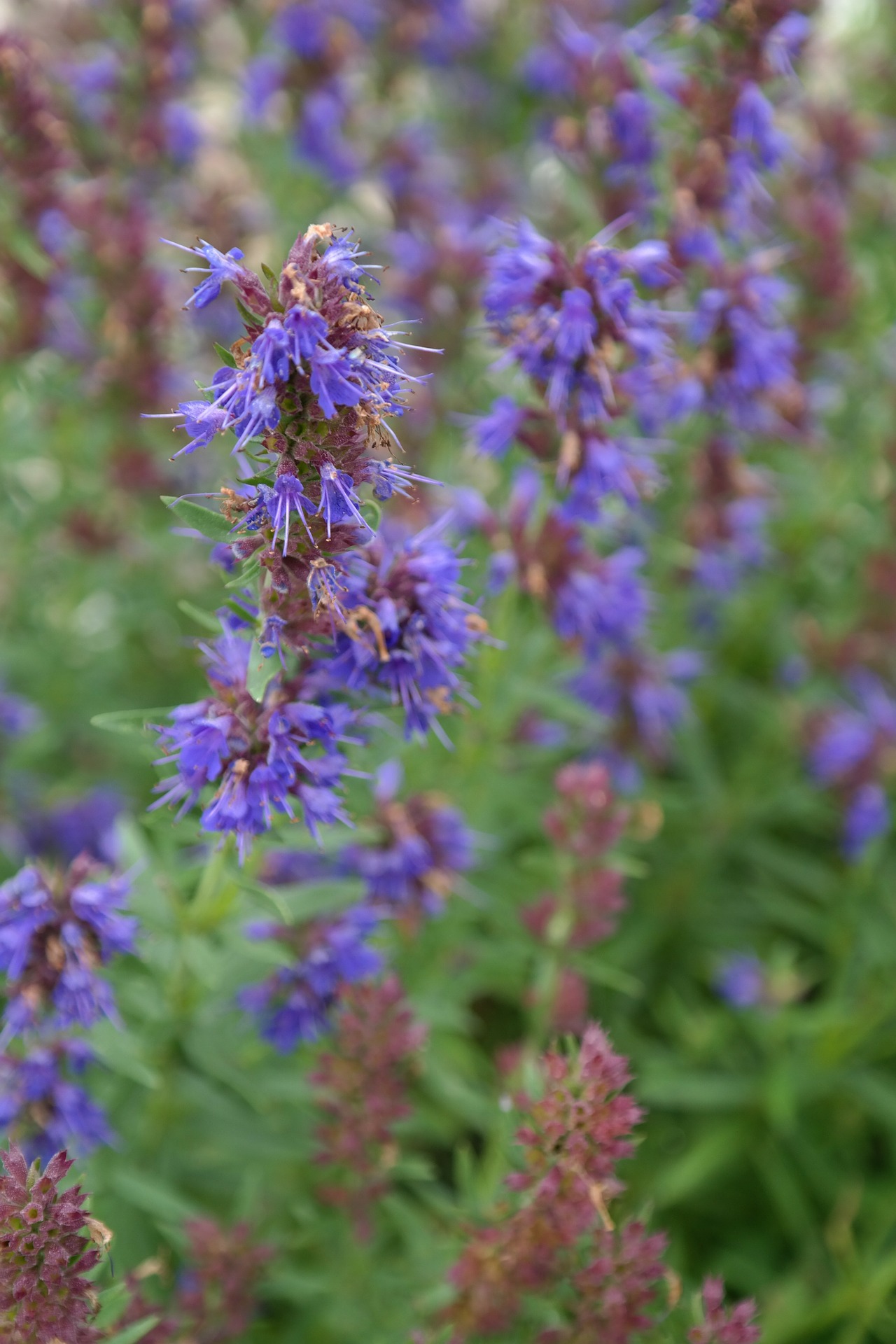 Hebrews 9: 16-22
For where there is a testament, there must also of necessity be the death of the testator.  For a testament is in force after men are dead, since it has no power at all while the testator lives. Therefore not even the first covenant was dedicated without blood. For when Moses had spoken every precept to all the people according to the law, he took the blood of calves and goats, with water, scarlet wool, and hyssop, and sprinkled both the book itself and all the people, saying, "This is the blood of the covenant which God has commanded you." Then likewise he sprinkled with blood both the tabernacle and all the vessels of the ministry. And according to the law almost all things are purified with blood, and without shedding of blood there is no remission.
 We understand the importance of blood in the old testament, so let's focus on hyssop.
During the Passover, the Israelites dipped hyssop in the blood of the animal sacrifice and struck their door with it so the destroyer would pass over their house. Hyssop was also used as a sign of cleanliness when those who were leprous were healed. David himself said "purge me with hyssop and I shall be clean. Wash me and I will be whiter than snow."
Jesus, while on the cross was offered a drink twice. First wine mixed with myrrh to dull the pain he suffered, but that He rejected. Soon later He said "I thirst" and was given sour wine, or vinegar, and it was given to Him on hyssop. That He accepted.-John 19.
Did Jesus need this cleansing David asks for? No, but as hyssop was necessary as a sign with blood for the Passover in Exodus 12, Jesus blood and hyssop were both present as signs for us today that Jesus is our Passover lamb. This Lamb given in our place so we an escape our spiritual destroyer. So we take this Lord's Supper and remember it's significance because through the sacrifice, we can be cleansed, we can be whiter than snow.
Details

Written by

David Bushnaq

Category: Lord's Supper Talks